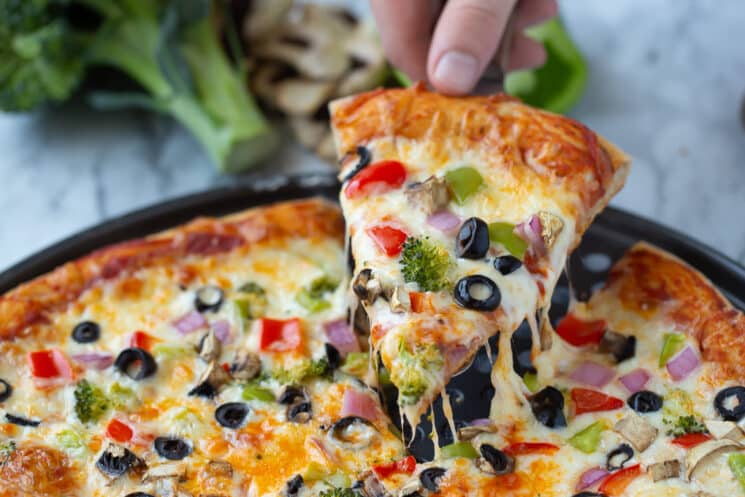 Many people around the world enjoy having pizza. Be it for breakfast, lunch, or dinner; pizza is a to-go-to at any time of the day. However, not all pizzas are the same- they differ in very many aspects. One of the main ways they differ would be the size of the crust followed by their flavor. A good example of pizza with a big crust is the New York-style pizza that is a popular choice across the world.
There are very many pizza flavors available today, below are 6 types of pizzas you should definitely try out.
Chicken pizza
If you love chicken, you definitely try out the chicken pizza. The flavor on this pizza is to die for. The mixture of the sauces and the chicken does it all the justice. And that's not all; the flavors in the chicken flavors can also be made better by adding extra toppings such as mushrooms. The chicken pizza is so versatile, and you can never have enough of it.
Cheese pizza
Another favorite for many people is the cheese pizza. It is adorned with lots of cheese that melt in your mouth and tweaks your taste buds making you want more. If you feel like the cheese is not enough, you can also order the double cheese pizza. The name speaks for itself, 'double cheese.' If you love cheese, then this would be a very good choice.
Neapolitan pizza
Originally from Italy, Neapolitan pizzas are a must-have. On a protein-rich pizza crust, it's a classic pizza with a mouthwatering blend of mozzarella cheese and San Marzano tomatoes. If you enjoy rich flavors and good-quality pizza, then this is it!
Hawaiian pizza
The Hawaiian pizza is one of the most famous pizzas around the world. However, it has also faced a lot of controversy. This pizza consists of toppings of pineapples, bacon, mushroom, savor sauces, and cheese. The mix of the toppings is what brings out the flavor of this pizza, but some people just don't get how pineapples would be put on pizza. Regardless, for the ones who love it, they often make the same order over and over again.
Meat pizza
Meat pizzas are also a common choice among many people. It is a simple pizza, but the blend of the flavors says it all. One thing for sure is that you can never go wrong with meat in pizza. If you want it minced or in bigger chunks, the choice is yours.
Vegetarian pizza
If you are a vegetarian, you can also get to enjoy this delicacy. There are quite a number of vegetarian pizzas that taste unbelievably amazing. The combination of the colors on the pizza is very inviting, and the taste is even better.
The pizzas, as mentioned above, are just but a few among many others. You can try any of them until you find your favorite. But best believe you will have quite a number of them as your favorites.